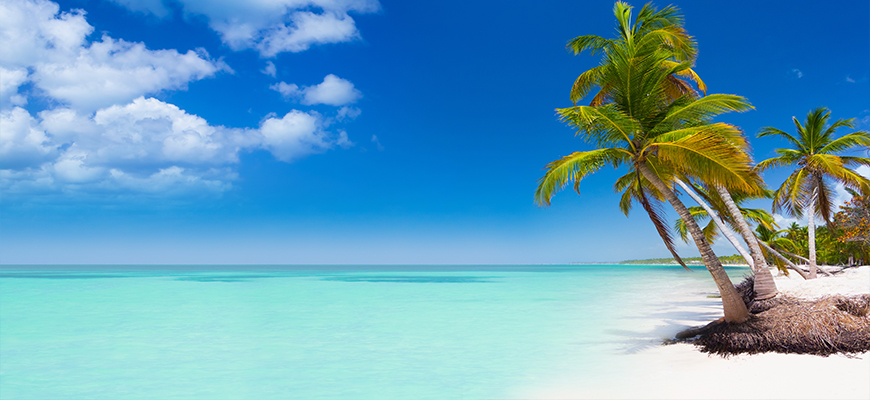 Saona Island
Saona Island is a tropical island located a short distance from the mainland on the south-east tip of the Dominican Republic. It is a government protected nature reserve and is part of East National Park. The Island is famous for the natural beauty of its beaches.The island was baptized "Saona" by Christopher Columbus, who discovered it in May 1494 during his second voyage to the Americas. The name was meant "... to honor Michele da Cuneo, [Columbus'] friend from Savona."[1] Columbus named Michele da Cuneo the first governor of the island. The seas around the Island are rich in wildlife, with many species of birds and tropical marine fish, and there are large areas where natural sandbars offshore bring the depth to just a few feet. These are once again popular with the tourist trade, with small boats stopping hundreds of meters off the beach and disgorging tourists into the waist-deep shallows where they snorkel, drink and inspect the fields of starfish indigenous to the region.
CATALINA ISLAND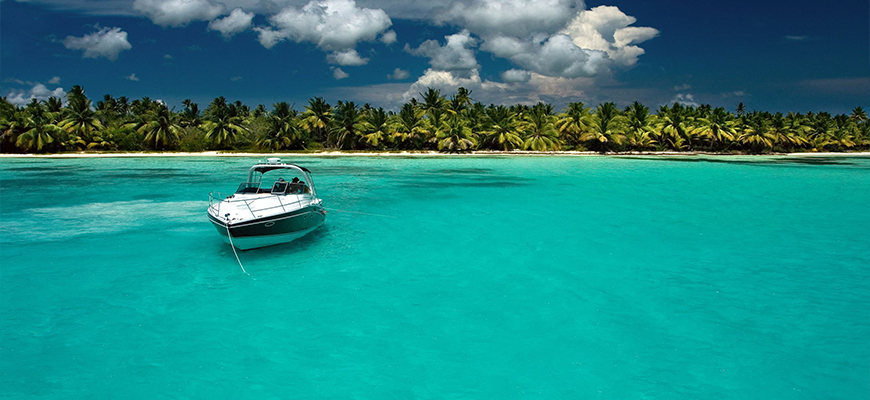 Located 1.5 miles from the mainland in the southeast corner of the Dominican Republic, near the provinces of La Altagracia and La Romana. It is a protected Natural Park with an approximate area of ​​9.6 square kilometers and totally uninhabited. This island discovered by the Spaniards, baptized by the navigator Cristóbal Colón, has truly picturesque landscapes of unparalleled beauty. For its crystalline and warm waters it is the ideal home for an infinity of marine species. Isla Catalina is one of the best places in the Dominican Republic to practice snorkeling, with its incredible marine life and virgin coral reefs.
PALMILLA BEACH
Palmilla is a virgin beach that is part of the Parque Nacional del Este, in the town of Bayahibe, located in the eastern peninsular area just in front of Isla Saona. An idyllic setting of turquoise waters, fine white sand, abundant rainforest and natural pools one meter deep located 200 meters from the coast. The "magic hour" is at sunset, at sunset, when the sun is hidden on the horizon. In this part of the country, the sunset is a wonderful and fascinating expression of nature.
Get a Quote
With Dominican Yachts in punta cana you can enjoy the amazing sunsets while cruising on a luxury yacht, or just chill in Isla saona with family
whatsapp +1 (809) 757-4780